It's not just slow Sunday but I have myself been moving slowly and stiffly. For some reason unknown to me, my sciatic nerve is bothering me.
I'm having no problem fitting right in with the theme today of
slow Sunday
but it does hurt a little if I sit around to much or long.
But while I am, a little embroidery work is what I'm doing today.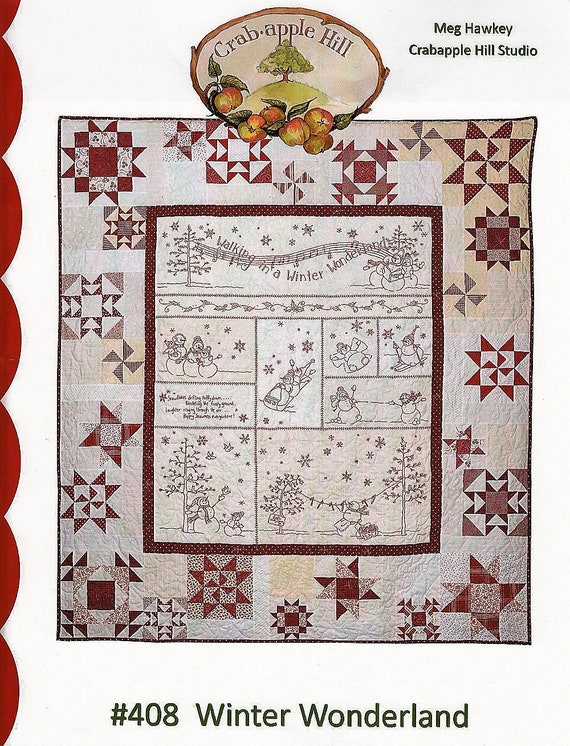 It's Winter Wonderland by Crab-apple Hill design
I final finished the largest section last month. Boy was that a lot of work. It didn't seem that it would at first but those trees were for me what took so long.
Also finished another smaller one since the last time I posted a picture back on May 20.
This is how many sections that are completed.
This next section is also a large section but at least not as big as the other. Expect this to take me a little while too.
For the Winter Wonderland and many other embroidery work,
I use a product that is printable, sticky back and water solvable.
These are two of the three I have tried. Missing is Transfer Eze
I like them all and pretty much the only difference is in price.
Floriani being the most.
I could trace this next project but I'm being a little lazy
Halloween dish clothes
This pattern is also a Crab-apple Hill design and I've had it for a few years now, just never got around in time to do them. Have it all ready now. Will be a nice break from the snowmen and should take no time to finish (sure)
While my daughter was here a couple weeks ago, we went to a few cross stitch shops in Tulsa, I came across a small cross stitch.
Cross Stitching is something I use to do a lot but had put aside for some time now. It brings back memories and my oldest daughter is very proliferate who does excellent work.
I like what it says:
Gratitude turns what we have into Enough
Another thing I like a lot in the Instant Pot
I purchased back in 2015 and have used it often but pretty much for the same things and not trying out new recipes.
Hard to believe I haven't done steel cut oats until recently.
If you ask me there is no other way to get a good bowl of oats.
And another is to hard boil eggs in the pot too.
I've tried a couple ways, steam and manual setting, both work out just fine. The best thing is that no matter how fresh your eggs are, they peel so easily
If you haven't tried it in yours yet, you ought to.
I think you'll be as surprised as I was.
Linking up with Kathy